If you need help with loneliness and depression, you can get help and support now. Call the Lifeline at any time to speak to someone. For confidential support available 24/7 for everyone in the U.S., call 1-800-273-8255. You can also visit the Lifeline website for immediate help.
Many of us think of college as a time for socialization, new experiences, exploration, and honing our skills to enter the workforce or pursue graduate studies. Unfortunately, too many college students today struggle to connect with their peers, or even to make a few friends. This can lead to loneliness, especially during the first years of school. While we may consider this a given or expected for young students, it doesn't change the fact that 67% of females and 54% of males experience loneliness at school. Furthermore, just 20% of college students report that they've never felt lonely while at school.
Thanks to the dedicated efforts of doctors, counselors, teachers, and mental health specialists, there are many online and on-campus resources for students and parents. These support systems are in place to help students determine which types of negative feelings are affecting their lives, including loneliness, depression, and anxiety, and how to get help. This guide strives to point students in the right direction toward preparing for, dealing with, and overcoming loneliness in college.
The Isolation Epidemic and the Explosion of Loneliness in College Students
Student loneliness may seem like a non-alarming or even a predictable phenomenon, especially among students who are living away from home for the first time. However, it is a serious epidemic that may be more widespread than you think. Feelings of loneliness and isolation also impact returning upperclassmen and graduate students.
How Common is Loneliness?
To put things in perspective, let's consider a study completed by the Foundation for Art and Healing. In 2017, the foundation conducted a survey with 48,000 college students:
64% of them reported they felt very lonely in the previous 12 months
62% reported overwhelming anxiety
69% said they felt "very sad"
53% reported feeling hopeless
Approximately 12% had seriously considered suicide
Suicidal thoughts or threats to oneself, which are frequently linked to loneliness and are among some of the most common concerns for college students in the U.S. today, have risen in recent history. A study completed by Penn State University's Center for Collegiate Mental Health reported that, over the course of nine years between 2010-2019:
Non-suicidal self-injury has risen by 6.9%
Serious suicidal ideation by 12.7%
Suicide attempts increased by 2.6%
No doubt, student loneliness and isolation cause serious issues among college and university populations and affect more young people than the general population knows. Let's take a closer look at some of the factors that may be causing loneliness and negative feelings among students today so we can more easily identify the signs.
What's Causing Our Loneliness?
The causes of loneliness and negative feelings for college and university students come from both potentially obvious and surprising sources. In fact, there are many components of our daily lives today, including social media use, that are, on the surface, meant to make us feel more connected. For many, these technologies actually make them feel less included, neglected, or even alone. According to the American Journal of Preventive Medicine, young adults who spend more time with social media actually feel more socially isolated than their peers who spend less time online.
In addition to struggles with technology and social media, students can also experience some more time-tested and slightly more predictable causes of loneliness, but that doesn't make them any less serious. Students can experience these negative feelings when experiencing bereavement, going through a relationship breakup, losing their social contacts from high school or a hometown, or simply being in a new place without family or friends.
Both new and returning college students can experience feelings of loneliness from additional factors that are beyond their control. For example, it is an unfortunate fact that students today can feel marginalized because they belong to a racial minority group and live in an area without others from similar backgrounds. Students may also be unable to engage in many social activities because of financial problems or mobility issues and feel less socially connected. Sadly, it is also quite common for students on campus to experience discrimination because of their sexual orientation, race, or gender. All of these scenarios can leave students feeling lonely, helpless, neglected, and unwanted.
Signs of Loneliness
There are some seemingly insignificant indicators that you or fellow students may experience on a daily basis that can actually be signs of loneliness. Keep an eye out for these often overlooked signals:
Poor sleep quality: One of the most commonly overlooked components of physical and mental health for students is the lack of quality sleep. Someone experiencing severe loneliness who sleeps for the same number of hours per night as a fully healthy student will awaken more times and result in poor, fragmented sleep.
Overreacting: Some other signs of loneliness include high stress levels and a propensity for blowing things out of proportion. Research published in the Current Directions in Psychological Science journal show that people who experience negative feelings while alone often spend too much time ruminating, which leads to a cycle of stress and unproductive worry.
You may feel unable to connect with others on a deeper emotional level.
Lonely students may lack close friends and feel like people don't really understand them.
Students may experience self-doubt and frequently question their self-worth.
Lonely students may feel burnt out by social engagements.
Loneliness can lead to substance abuse issues, beyond social or recreational use, and look more like dependence.
There are also some serious physical and neurological problems that can arise from loneliness. In fact, students can develop a range of disorders:
Loneliness vs. Solitude
It can be helpful to isolate the differences between experiencing loneliness and the state of being alone. Many of us need moments of solitude, as they provide us with space and time to think long thoughts, carry out tasks that are important to us or difficult to do with outside distractions, experience less stimulation, and more. Comparatively, loneliness is when we experience sadness because of feelings of isolation and lack of social contact or friendship. In other words, you can be alone but not feel lonely. Alternatively, people who are experiencing the negative impacts of loneliness can be around a lot of people and still feel like they are by themselves and unseen.
I can't stand being alone
I feel sad and anxious when I'm by myself
I feel worse after being alone
My brain feels tired from ruminating over mundane details or events when I'm alone
(Video) To Anyone Feeling Lonely
I enjoy alone time and look forward to it
Alone time is relaxing and I feel like I can recharge
Alone time prepares me to interact with others and better enjoy those moments
I can clear my thoughts and feel peaceful during time I set aside for myself
Overcoming Loneliness
The good news is that there are many resources both online and on-campus to help students combat loneliness. Additionally, there are a variety of resources for friends and family members to help combat loneliness among their student friends and children. In the section, we'll consider what types of things can help you avoid loneliness and improve your daily life as a student.
Five Things You Can Do About Loneliness and Five Things to Avoid
In the section, we offer a concrete list to combat loneliness. Using reliable sources, from University studies and research initiatives, we offer a do this not that, easy-to-follow list with the help of Emery Bergmann's popular "Advice from a Formerly Lonely College Student" in the New York Times.

Do This
Is important to maintain healthy eating, exercising, and drinking habits while in school. Healthy lifestyles help you fight off loneliness and depression.
Bergmann encourages us to try to appreciate new college friendships for their uniqueness. Although it can be hard to make friends in college, enjoy the new things that these friends bring to the table.
Practice healthy habits when using social media if you engage with it at all. While social media platforms can serve as an excellent tool for staying in touch with people, you need to make sure that you don't invest too much time or energy in it. It can be more helpful to try to take advantage of student groups and events on campus than to try to connect with others using social apps.
Give yourself some grace and allow some time for adjustment. If you are living in a new place in attending a new school, there will be a natural adjustment period.
Perhaps most importantly, talk to teachers, counselors, and advisors about your issues. These professionals on campus are there for you both academically and personally. Do not hesitate to contact them, especially on-campus mental health services, if you feel lonely, abnormally anxious, depressed, or overwhelmed.

Avoid This
Although it is unavoidable for many students in a college lifestyle, try your best to avoid junk foods. Also, it is best to avoid consuming alcohol, especially when you are alone or in binge drinking scenarios or in binge drinking scenarios.
Don't try to replicate friendships or replace friends you had in high school. College is a different time in a different place. Your lifestyle and friends also need to change and grow with you.
Social media platforms often convince you to compare your life to someone's not-real online persona and seemingly "perfect" life. There are other ways to stay in touch with people and make social connections then using social media platforms.
New students need time to adjust to their surroundings and should avoid being too hard on themselves. Everybody is different and there's no prescribed amount of time what is "normal" for students to adjust.
While there are many resources online for students and their parents to address loneliness, anxiety, and depression, the internet can also provide a lot of misinformation. Avoid spending too much time online reading information from less-than-credible sources. Academic studies from colleges and universities or research centers are reliable. More often than not, however, students should opt for talking to professional counselors with experience and training in student counseling and mental health.
How Schools Are Combating Loneliness
Schools today are starting to offer more resources for students to battle feelings of loneliness and isolation. They are providing more on-campus resources and referring students to additional outside help, thanks to mental health organizations and proactive professionals trying to remedy the epidemic of student loneliness.
Unfortunately, many students today still feel like they need more support from their schools to combat loneliness, depression, and anxiety. According to study by the NCHA in 2019, only 38% of students agreed that student health and well-being was being prioritized by their college or university. In this light, it is important for the rest of us to do our part and try to create welcoming and supportive environments for our friends and fellow students. Connie Horton, the vice president for student affairs at Pepperdine University, encourages us to support our fellow students in even the most minor of ways. While fighting for social justice on a grand scale is extremely valuable work, Horton argues that we cannot overstate the importance of friendly encounters with our fellow students and their impact on the local student community.
Advice from a Student on Beating Loneliness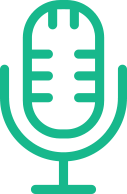 Mike Lee is an artist and academic with undergraduate degrees in Political Science and Music and advanced degrees in Religious Studies and Ethnomusicology. While a graduate student, Mike was a hall director who supervised several RAs and a residence hall of 200 first-year students.
1) In your experience as a hall director, how and when did you need to offer emotional support for your residents?
Being a hall director, or a resident advisor for that matter, is a job that demands one to wear a lot of hats. You have to quickly learn to be an event planner, facilities manager, safety liaison, advisor, and much more. Very early on the job, one learns that students have a vast array of problems and challenges that they are facing with their education. These problems range from personal to financial to educational. Hall directors and resident advisors most frequently deal with residents' personal problems. Some of these issues, like roommate challenges, might seem insignificant to a third party. However, these are serious issues that impact the daily lives of students. Resident advisors quickly become aware of some of these issues and the severe ones come to the attention of the hall directors. We always took these problems seriously and tried to work through basic problem solving and mediation. However, we were also aware many students were too shy, hesitant, or busy to take the time to deal with some of these problems with a staff member. It's important to know that these students are in these roles to help you and point you to the right services.
2) At your school where you were a hall director, did they offer on-campus counseling services for students? If so, did students take advantage of it? Are there any other resources on that campus that you would refer students to in tough times?
Yes. Counseling services on college campuses are of utmost importance. Collegiate-level counselors are well-prepared for the variety of problems that students face. Residence life staff was always quick to refer students to on-campus counseling for their emotional, personal, and relationship problems. Similarly, college campuses have lots of resources and staff members for educational and financial support, so we had a great list of resources for referrals for support of these types of problems, too.
3) Do you have a personal anecdote for when a student came to you with negative feelings that stemmed from feelings of loneliness, anxiety, depression, or homesickness? If so, how did you offer support?
Frequently, RAs would come to me having noticed that certain residents were seeming isolated, withdrawn, and uninvolved with happenings around them. While it is perfectly fine to be a more solitary individual, RAs generally have a keen sense of when it is a personality matter versus someone having some trouble. It is incredibly common, normal, and acceptable to be homesick as a first-year student (or for other students and graduate students for that matter). On occasion, students would come to meet with me and their RA to express their feelings of loneliness. We would quickly suggest they contact the counseling department because it is normal, helpful, and professional. We then would also find ways to relate to their feelings and empathize with them because we too had all experienced those feelings. We then would highly recommend some of the programming we were offering that were all aimed at being social and community-building in nature. While not every program is guaranteed to be a success, we always aimed to create an accepting environment for everyone. So, new students should know that their hall staff and general college community is all in it together and working to provide great experiences to fend off the normal feelings of isolation and loneliness that might meet you when you're starting a new chapter of your life.
(Video) How To Overcome Loneliness? | Sadhguru
4) What is something that first-year students should know, in your opinion, about dealing with living away from home for the first time, making new friends, or acclimating to new surroundings?
Living away from home, and with new people, is incredibly challenging. There's no sugar coating that. However, it is also incredibly exciting and a time in one's life to truly learn about the world and other people. It is easier said than done, but, it is very important to simply try to go out of one's comfort zone and try some new things, or at least some social things wherein to meet other people. College campuses are incredibly diverse and "social" events do not mean just one thing. There are service meetups, religious groups, arts organizations, and so forth and so on. It is perfectly okay to try out a lot with no expectations to stay involved with all of them.
5) Being a new college student is tough. Any tips for time management, both for academics and social life so that students give themselves a chance to adapt and learn at the same time?
Time management is a life skill that is one of the most important and least taught, in my opinion. Finding a healthy balance of work and life is a constant challenge that does not end with the first year of college. It will not be without failures, but that is okay. Finding a way to feel that you have effectively accomplished school work as well as personal health and social interaction should be goals of every day. And not beating oneself up when you fall short on those goals is equally important. And finally, reaching out for help when it's getting quite difficult is also extremely important.
What Parents Can Do to Recognize & Combat Loneliness
Many college students experience hardships throughout their tenure in college, but these tough emotions can pass within a few days. Some of the more severe feelings, such as loneliness and depression, typically affect how the student feels for an extended period of time. Parents can follow this list from the Mayo Clinic that suggests they keep an eye out for a variety of warning signs, including changes in appetite, negative changes in academic performance, feelings of worthlessness, trouble thinking or concentrating, sleep disturbances, and more.
If parents suspect that their college student is lonely and happens to be away from home at a remote school, one of the best things a parent can do is to get in touch with a counselor on campus. Licensed professional counselor Rob Danzman suggests that parents sign a release of information with their student's university so they can coordinate with school counseling programs, disability services staff, or academic advisors. Additionally, Jennifer See, a mental health clinician, also encourages parents to speak openly with their children about loneliness and ask them how they feel often. Parents can often get a good read on their children from these conversations and decide whether or not they should encourage the student to seek help from a professional.
Student Loneliness FAQs
Is it okay or normal to be lonely in college?
Yes, it is normal to feel patches of loneliness while in college, especially for students beginning their freshman year. Serious feeling of loneliness can last for months at a time and feel all-consuming. Physical and mental health issues can arise if these feelings of loneliness persist and are not remedied with some sort of external help such as counseling with a trained professional.
Is homesickness the same as loneliness?
Homesickness is different than feeling lonely. In the moment, students may experience these feelings in a similar way. Homesickness, however, is one's yearning to be in a familiar place before they've adapted to their new surroundings or the desire for attachment and routines. Feelings of loneliness more so relate to when someone feels like they can't or don't want to connect with those around them. Loneliness sometimes makes students feel inadequate, self-conscious, irritable, or think that something is wrong with them.
How long does homesickness or loneliness last?
Expected duration of homesickness varies between studies, but it can last several weeks and up to six months or more for many students. Loneliness has less-defined parameters and often affects students from more angles and scenarios, mostly based on their social interactions with others or lack thereof.
What if you have no friends in college?
Experts suggest that being proactive about engaging with others, specifically to have meaningful in-person interactions, is the best way to avoid loneliness and develop friendships. Students should try to join student clubs, religious organizations, or participate in volunteer activities to increase their daily interaction with individuals who they might have something in common with.
(Video) Tips to Help with Loneliness
Should I leave college if I'm lonely?
If feelings of loneliness make you want to leave school, be sure to talk with counselors on campus before making the decision to pause your schooling. It is important to consider all of your options and give yourself an opportunity to receive professional support before you decide.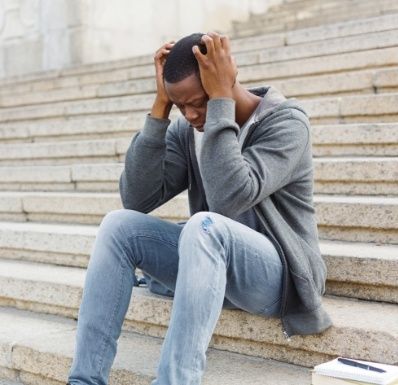 Loneliness as a Symptom of Something Else
Experts reported in the Journal of Clinical and Diagnostic Research that loneliness can be a precursor to more serious physical and mental problems. In fact, loneliness can cause students to develop psychiatric disorders, lead them to abuse alcohol, experience sleep problems, develop personality disorders, and more. Psychology Today shows that loneliness can also lead to or exacerbate issues like depression, social anxiety, addiction, and hoarding.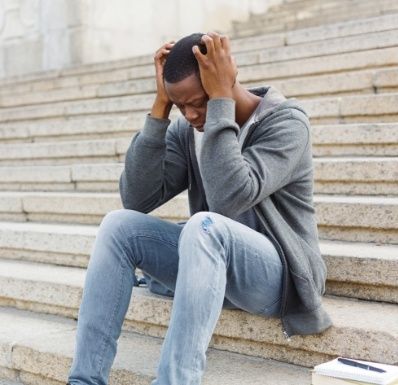 A study conducted in 2018 shows that, out of a survey of 20,000 adults in the U.S., nearly half of them reported feeling sometimes or always alone. Scientists warn that loneliness can lead to social isolation, which can be twice as harmful to our physical and mental health as obesity, for example. Professors argue that lack of social connection in insolation increases adults' health risks because they are more likely to abuse substances such as alcohol or tobacco in addition to the degeneration of social skills and overall enjoyment of life.
Since loneliness can lead to a diverse array of mental and physical ailments, it is important that students who experienced these symptoms talk to professionals who are well-versed in mental healthcare. They can determine which issues are symptomatic of loneliness and help students develop the best plan for treatment and recovery.
If your college or university does not have on-campus mental health counseling services, it is important to find a specialist nearby. Primary care physicians can direct you to appropriate doctors or counselors in the area that are covered by your insurance or offer affordable payment options.
Additional Resources
American College Health Association Mental Health Index
Since 1920, ACHA has been one of the leading advocates for student health and wellness in the U.S. This index provides links to organizations, websites, and resource centers that specialize in mental health research and helping students locate valuable resources.
HealthLine.com: How to Deal with Loneliness in Today's World
Students can use this site to find supportive resources and self-care tips. It includes information for immigrants, teens, veterans, and persons with disabilities.
InsideHigherEd.com: All by Myself
This article explores widespread problems of loneliness and isolation among college students. The author helps readers understand the severity of loneliness with relatable examples and true stories.
Mayo Clinic: What Parents Need to Know
Since loneliness can lead to a variety of mental and physical health issues, it is important to know the signs to keep track of our health. This guide is helpful for both students and their parents to identify symptoms of college depression, social anxiety, and loneliness.
This article helps individuals identify causes of loneliness and how they relate to larger mental health issues. It also includes practical tips for managing feelings of loneliness and where to get help.
Mon Ami.io: What You Should Know About Being Lonely in College
Mon Ami offers an insightful blog post about loneliness among college students, the effects of over-using social media, and the trials of living away from home for the first time as a college freshman. This easy-to-read and relatable post covers topics from fear of missing out ("FOMO") to identifying the symptoms and health consequences of loneliness and depression.
PsychCentral.com: Feeling Lonely at College
(Video) DEALING WITH LONELINESS AS A COLLEGE STUDENT: what to do when you're feeling lonely in college
Written by a doctor of psychology, this article provides a list of tools for students to combat loneliness at college.
The Foundation for Art and Healing: Fact Sheet
This site offers statistics from credible studies to help students better understand causes of loneliness and how pervasive these negative feelings are among college attendees.
FAQs
WHAT YOU CAN DO
Figure out why the child is isolated. ...
Coach the student in social skills. ...
Arrange social interactions with classmates. ...
Help classmates recognize the child's strengths and talents. ...
Organize a lunch club. ...
Encourage the student's parents to foster peer relationships.
What is the answer to the problem of loneliness? ›
The answer to the loneliness problem is social connection. But it's not just the amount of social connection that matters. After all, you can be married and lonely. You can be constantly surrounded by people and lonely.
What are 3 things you could suggest someone do when experiencing loneliness? ›
Here are 12 ideas for things you can do to help you feel less lonely.
Take up a new hobby. Retirement is a great time to pick up old hobbies again, or even take up new ones. ...
Volunteer for a good cause. ...
Make friends through the Silver Line. ...
Get into books. ...
Gardening. ...
Board games. ...
Join a Heart Support Group. ...
Go to the cinema.
How can teachers help lonely students? ›
Arrange Social Opportunities

But these activities can include everything from yearbook and chess club to drama and sports. Even activities that involve community service are good opportunities for the student to socialize. Another option is to develop a group project that students work on outside of class.
What can you do to help with loneliness? ›
How can I manage loneliness?
Take it slow.
Make new connections.
Try peer support.
Try to open up.
Talking therapies.
Social care.
Be careful when comparing yourself to others.
Look after yourself.
How do you deal with loneliness at school? ›
What Can Teens Do to Combat Loneliness?
Extend yourself by giving to others. Reaching out to others is key. ...
Join a group with others who are experiencing loneliness. ...
Get a pet. ...
Practice mindful awareness. ...
Try to understand why you are lonely. ...
Immerse yourself in creative arts. ...
Join a community.
How do you help a sad student? ›
What can I do to help?" Don't minimize the student's feelings, or suggest sadness is inappropriate. Do: Remind students that you care about them, their comfort, and their academic and social success. Don't emphasize the possible negative outcomes of persistent sadness.
How would you encourage a lonely shy student in your classroom? ›
Encouraging Students to Participate: How to Help Shy Students...
Create a Safe Space. There is absolutely nothing wrong with being introverted. ...
Start Small (Groups) ...
Assign Conversation Partners. ...
Let Them Prepare.